BBBJ is a sexual initialism for "Bare back blowjob" which means blowjob without condom. Discover BBBJ meaning with examples.
What is the full form of BBBJ? What does BBBJ stand for? looking for what does BBBJ mean? If yes and you are wondering what BBBJ means in slang world, then you've come to the right place.
In this article, we'll explain what BBBJ slang means along with the examples.
BBBJ Definition & Origin
BBBJ stands for "bare back blow job", which is "oral sex without condom". It is a sexual initialism.
While it's unclear where this slang term originated, social networking is likely to be its source. College students first used it to describe encounters. With countless instances of usage on social media, this shortened way of speaking has become global.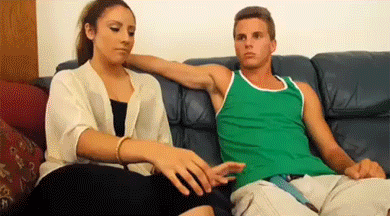 What Is The Meaning of BBBJ?
BBBJ is the short form of‍ bare back blowjob.
A blowjob or oral sex performed without a condom is what we refer to as bare backed sex.
BBBJ Usage & Examples
If you don't want someone to hear what you're saying, you use slang terms like bj and bb. The abbreviation bj has been used as an acronym for blow job for years, but the addition of bb quickly gained popularity.
Pornographic websites often have a category called "BBBJ" that is commonly searched for.
Examples:
You know what? Katy just had a BBBJ with Peter yesterday.
BBBJ's are riskier than condoms for casual hookups.
Related Slangs